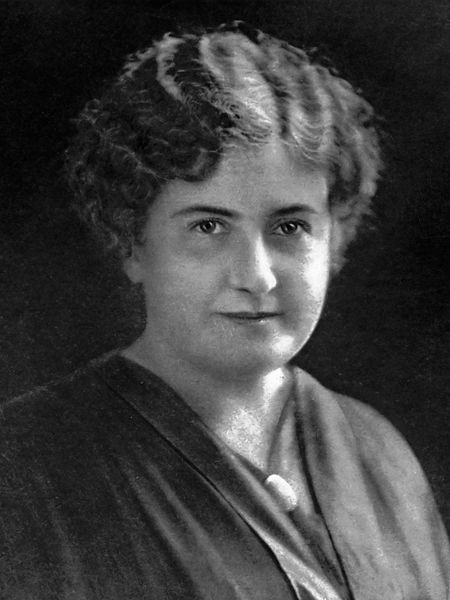 Maria Montessori (1870-1952) was Italy's first female doctor. After completing her studies in Rome, Maria Montessori was employed at the university's psychiatric clinic, where she worked with great commitment to improve the conditions for the children. Montessori provided, among other things, practical and mind-raising material that the children had to work with. Maria Montessori's great commitment led to the opening of an educational institute for mentally handicapped children, where they also trained teachers. Maria Montessori became the institute's director. The work here was so successful that some children could start school for healthy children afterwards.
In 1907, Montessori was given the opportunity to work with mentally healthy children to study the interests of these children for the material that had been so helpful to the mentally handicapped children. What would be called "Montessori education" now began to take shape in the collaboration between Maria Montessori and the children in the first Casa dei Bambini in San Lorenzo, a slum area in Rome. With her outstanding observability, Montessori made discoveries about children's development, needs and abilities in various fields. Maria Montessori became internationally known and also had a dialogue with the well-known scholars of that time.
A few examples of the phenomena that Montessori observed in the children in the first Casa dei Bambini are what we call the "repetition of the exercise" and "the free choice". The repetition of the exercise means that the child must have an exercise as long as it wishes. It is therefore of utmost importance not to interrupt a child who works in a concentrated manner. It is by repeating that you learn and children want to learn. Think of a little child who constantly wants to wash his hands, the baby is washing himself, not to be clean but to learn. And it's fun! "The free choice" is another important concept in the montessori education. This means that in an environment that is adapted to the children's age and needs, the child has the ability to choose for themselves what it wants to work with. The child is practicing his will in a positive way while getting to know himself.